Books - signed by William Garfit
In "Will's Shoot", 1993, republished as "Will's Shoot Revisited", 2005, he tells the extraordinary story of developing his award winning area of disused gravel pits to become an idyllic shoot, fisheries and wildlife reserve. "Will's Shooting Ways", 2009, is an anthology from articles he has written for the Shooting Gazette magazine over the past seventeen years. "Will's Pigeon Shooting", published in 2012, an authoritative book full of Will's enthusiasm and passion for the sport. It is of great interest both to the beginner or experienced shot.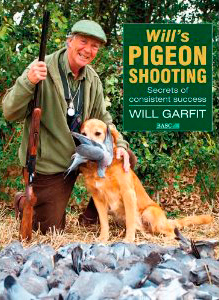 Will's Pigeon Shooting
Secrets of consistent success
Published in 2012
176 pages
£19.95 + £4.00 P&P (£23.95)
Will Garfit is a renowned pigeon shot and this authoritative book on how to shoot woodpigeons is an explosion of his enthusiasm and passion for the bird and the sport it can produce. For fifty years Will has been developing his art as a pigeon shooter and this book shares his personal experiences, thoughts and secrets that enable him to shoot consistently good bags. He has an amazing record, when protecting crops over the past 10 years, he has averaged over 100 a day on over 600 days. This book explains that this is not just luck but based on the sound principles of good reconnaissance, siting and building of hides, presentation of decoys and accurate shooting. All are covered in this book, which is written in an engaging style and extensively illustrated by many photograughs as well as his own watercolours and diagrams. A superb book for both experienced shot or complete novice.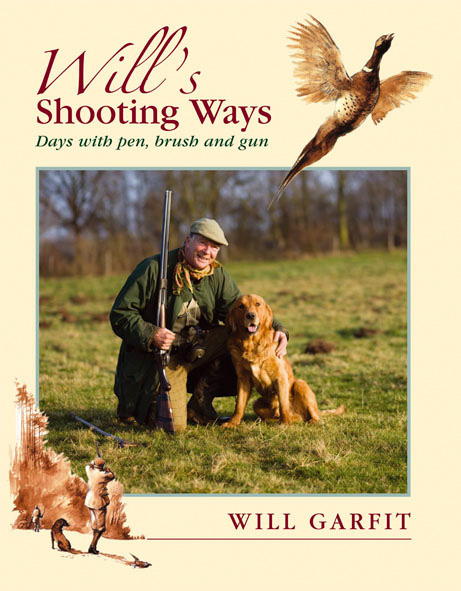 Will's Shooting Ways
Days with pen, brush and gun
Published in 2009
175 pages
£25.00 + £4.00 P&P (£29.00)
Will's Shooting Ways (Days with pen, brush and gun)
This is an anthology of selected articles from the Shooting Gazette for which Will Garfit has been writing a monthly page since 1994. Subjects cover stories of days pigeon shooting and all forms of game shooting, with advice on how to achieve success. He writes in an engaging and entertaining style which is so connecting with the reader. There are stories of good days but also other amusing tales against himself when all has not gone well.This book is beautifully illustrated throughout by his own paintings, delicate sepia watercolours and pen line drawings.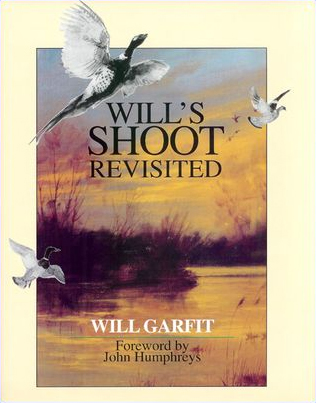 Will's Shoot Revisited
Published in 2005
156 pages
£19.95 + £4.00 P&P (£23.95)
This is the enlarged and extended version of the original "Will's Shoot". It is on a larger format with photographs illustrating the journey throughout the book. The project having developed further since winning the Laurent Perrier Award in 1988 (now the Purdey Award) over the intervening years. This book is selling well especially to anyone inspired to develop their own shoot, fisheries or wildlife reserve.